Judy
As the office manager and bookkeeper for our practice, it is my job to make sure that the office runs as smoothly as possible for our patients, doctor, and staff members. Nothing makes me happier than to see our patients get the best care possible in an environment that is warm, friendly, and committed to the health and happiness of our patients and their families. In all of my duties around the office, I work hard to ensure I am doing everything I can to help give our patients the type of experience they'd expect when they walk through our doors.
I am happily married to our very own Dr. Westbrook, and we both love working together here in such a great atmosphere. In my free time, I love to play tennis and golf. You can also find me outdoors, hunting or fishing. When I'm not doing any of these things, I am often trying to convince my husband to love working out in our yard as much as I do. Also, my great fear of heights hasn't stopped me from piloting a plane by myself.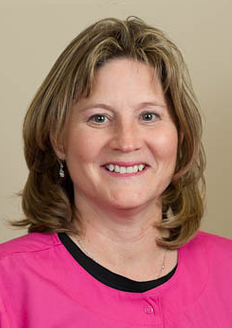 Debbie
Since I work at the front desk, I am often the first smiling face our patients see at our practice. I stay busy by greeting patients, answering phones, filing charts, and doing anything I can to give our patients a great experience in our office. I love working here because the staff members and our doctor all work so hard towards making our office feel like a home for our patients, and I feel very blessed to be a part of such a caring and hardworking team.
My husband, Royce, and I have two lovely girls named Paige and Carly. Our house is a busy one, but we cherish the time we spend together. My family also enjoys my love of cooking as much as I do!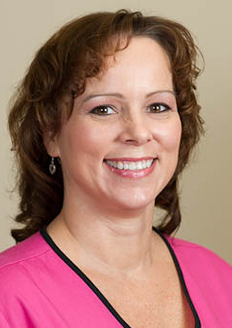 Bridget
I am an orthodontic assistant here in our office, so you'll find me chairside, assisting Dr. Westbrook with your care. Since I spend so much time with our patients, one on one, I enjoy getting to know them and finding out how their lives are going outside of the office. We all work hard to help every person who comes in to our practice feel special and at home. When you're helping people get the smiles they want in a friendly and comforting atmosphere, it's hard to ask for a better job.
I have been married to my wonderful husband, Ricky, for 25 years. We have two beautiful daughters, Emily and Hannah, and two awesome grandkids, Kendall and Archer. We also have a black Labrador and two cats. When I'm not in the office, I love to work in the yard, play with my grandkids, and spend time with my daughter, Hannah. I also volunteer at the Dorothy H. O'Connor Pet Adoption Center in Victoria. Recently, I have taken up scuba diving, and I'm really loving it!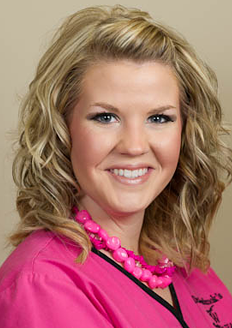 Chelsea
Hi, there! My name is Chelsea and I am an orthodontic assistant. I help out in the practice by assisting chairside, sterilizing and cleaning our equipment, and making sure our patients are receiving the best care possible. I love coming to work everyday and seeing familiar and new faces. It's really a joy to see each of our patients' smiles transform from the beginning of treatment to the time when they are able to have their braces removed.
At home, I have an amazing three-year-old son named Ryland Wayne. He really is the light of my life and my whole world revolves around him. I have lived in Edna my whole life and have enjoyed my community so much. In my free time, I love spending time with my friends, exploring the Hill country, eating seafood, and being around a good backyard campfire. Some more of my favorite things are the 80's, doing hair and makeup, rock music, and crafts. You should also see my cartwheels; they are really something else!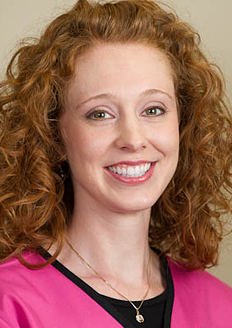 Mary
I work as an orthodontic assistant at our practice. In addition to assisting Dr. Westbrook chairside, I also help create a patient-friendly, welcoming atmosphere for our patients by answering any of their orthodontic questions and giving them helping instructions for great oral hygiene and care. It is a blessing and a great privileged to be able to come to work everyday and give our patients a smile that lasts a lifetime. I get as excited as our patients do when they look at their new smile and find more confidence and self-esteem.
In my time outside of the office, I love nothing more than spending time with my children, J.T., John-Michael, Victor, and Marie. We also have a cat named Phoenix and three dogs named Chloe, Mignette, Piadora, and Kylie. I also enjoy reading, dancing, and decorating.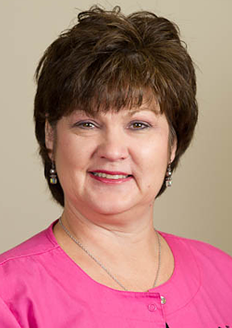 Nancy
I am the scheduling coordinator in our office, so I make sure our patients find the right appointment for their busy lives. One thing I really love about my job is my ability to help our patients feel at ease with the times that they have to come into our office for treatment. I understand there's other places aside from the orthodontist's office that people would rather spend their time, but by helping our patients find appointments that don't interfere with their schedule, I am helping them feel good about their health and happiness.
My wonderful husband, John, works for DeTar Hospital in Victoria. Our son, Jared, is currently attending South Texas College of Law in Houston, and our daughter, Mackenzie, is a student at Texas State in San Marcos. When I'm not in the office, you can find me cooking, camping, shopping, and being an active part of the Victoria Aggie Moms Club.